PRICE INCREASE IMMINENT
ON ALL On30 RESIN KITS.

15% PRICE INCREASE, EFFECTIVE FROM MARCH 1st 2011.

Last year, the pro-moulders of our resin kits registered themselves for VAT. We've swallowed that substantial increase in costs, (as of Jan 2011, VAT is 20%) for several months, but we now have no option but to pass on part of this substantial price increase to our customers. As of March 1st, Prices of our On30 resin kits will rise by 15% to help cover increased production costs. Quality and service will, of course, be maintained as high as ever.

NOW AVAILABLE
Resin conversion kit to turn Bachmann's On30 2-6-0 Mogul into an 0-6-0 CAMELBACK
New Products - NOW AVAILABLE

Shay Tender Kit for Bachmann On30 2-truck Shay
4-Wheel Tender Kit for our Vertical Boiler 0-4-0 bodykits
Home brewed 'PLYMOUTH' Railcar Critter kit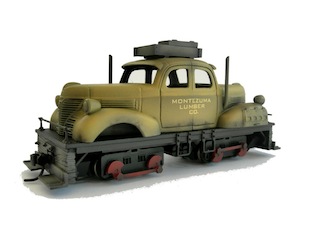 Wood-bodied VERTICAL BOILER 0-4-0 Steamer kit.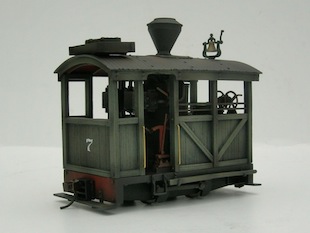 SAND/GRAVEL DREDGE kit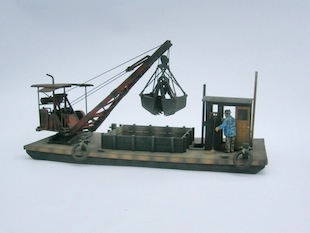 On30 LOG LOADER ON FLAT CAR WITH RAILS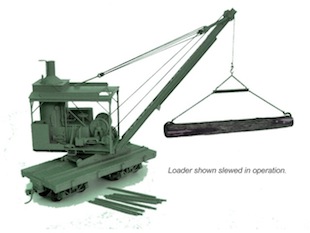 CABLE DOZER and DETAILED ENGINE Conversion
for Tamiya's 1/48 scale Japanese Dozer kit.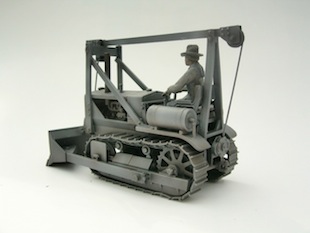 WATER TANK for Bachmann's On30 DONKEY/SKIDDER.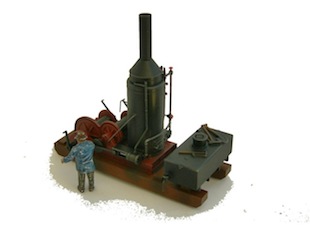 LARGE SCALE SUPER-DETAILING KIT

FOR THE BACHMANN DAVENPORT.
Following requests from customers, we've dipped our toe into the 'LARGE SCALE' market with our first release, a super-detailing kit for Bachmann's laarge scale DAVENPORT Gas-Mechanical 0-4-0. This is essentially an enlarged version of our already existing On30 kit which is the most popular and enduring kit in our range. Kit comprises of a sheet of 0.022" photo-etched brass parts, pro-moulded resin detail castings, lost wax brass handgrabs, CNC machined brass handrail knobs and hood door handles and brass rod. All parts are designed for simple adhesive assembly so this kit is suitable for novices as well as experts. Take a look at the photos showing the parts fitted to our demo model in primer grey - as well as the photo showing our painted/weathered On30 DAVENPORT fitted with much the same detailing kit - and tell us you don't agree the result is a potential contest winning model. Use all or only some of the kits many parts to make your DAVENPORT unique. Kit costs £60 plus shipping.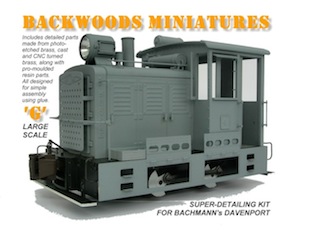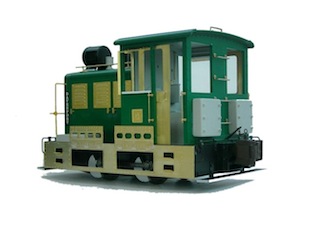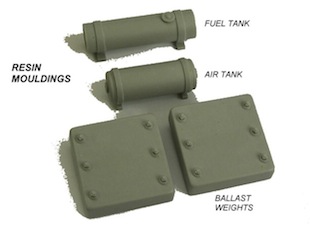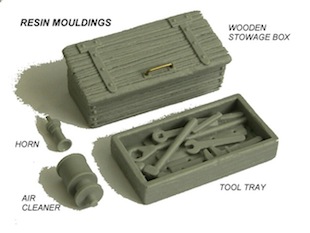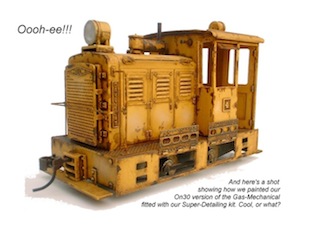 TRUCKS DELUXE Crawler-Tracked Trailers and Ripper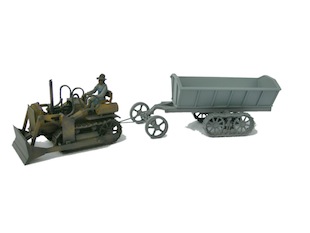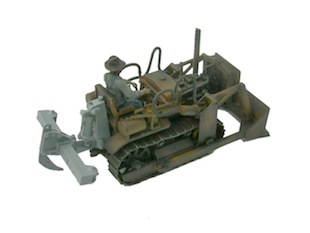 On30 Vertical Boiler Steamer for Bachmann Gas-Mechanical chassis